The business benefits of carbon accounting
Carbon accounting is more than a tool for fighting climate change – it's a source of competitive advantage for businesses.
Since its development, carbon accounting has primarily been thought of as a tool helping companies reach net zero emissions. And it certainly is that.
But companies using carbon accounting find that it does more than fight climate change: it also gives them a competitive advantage.
What is carbon accounting?
Like financial accounting, carbon accounting quantifies the impact of an organization's business activities – though instead of financial impact, it measures climate impact.
Organizations can use carbon accounting to measure their total greenhouse gas emissions and identify where those emissions come from.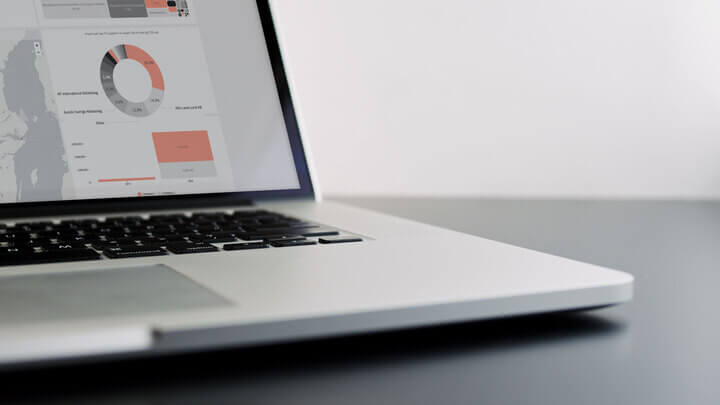 Carbon accounting, explained
How it keeps your business compliant, competitive, and equipped to reach net zero emissions.
The business benefits of carbon accounting
For companies to reduce their greenhouse gas emissions, they first have to measure them. As the management adage says, "you can't manage what you can't measure."
But companies that use carbon accounting also discover unexpected – and under-utilized – business advantages that enable them to stay compliant, minimize risk, build brand equity, and reduce inefficiency.
Stay compliant
Regulators around the globe are increasingly requiring businesses to disclose their carbon emissions.
Large companies in the UK already have to disclose emissions per SECR. In the EU, the expanded CSRD will require many previously-unaffected companies to disclose their emissions, beginning with the 2023 financial year.
Similarly, the US SEC (Securities and Exchange Commission) has recently unveiled a regulation proposal that would require public companies to disclose emissions.
Even if your business is currently not obligated to report its emissions, the trend is clear: climate impact reporting legislation is expanding to more businesses all the time. By using carbon accounting today, you ensure that your business will stay compliant tomorrow.
Minimize risk
We tend to think of greenwashing as intentional – and nefarious. In traditional examples, a company tries to trick consumers into believing it's doing environmental good when it's actually doing harm.
But in fact, many businesses are greenwashing without realizing it. With unintentional greenwashing, an organization believes that it's being environmentally responsible and communicates as such. But, unbeknownst to them, their environmental efforts are less effective or less comprehensive than they believe.
Unintentional greenwashing often begins at the first step of an organization's climate action: its carbon footprint measurement.
Carbon accounting helps businesses conquer the accuracy gap
According to a 2021 survey from Boston Consulting Group, businesses estimate an average error rate of 30% to 40% in their emissions measurements. This is the accuracy gap: the delta between the emissions an organization thinks they're producing and the emissions they're actually producing.
The accuracy gap is one of the five most common greenwashing traps, because any action based on incomplete information will have incomplete results. This makes the accuracy gap a business liability – and comprehensive, accurate carbon accounting a risk mitigation necessity.
How Flying Tiger revealed hidden emissions hotspots
Flying Tiger Copenhagen used carbon accounting to discover unexpected emissions hotspots in its value chain.
Build brand equity
While compliance and risk reduction are driving forces for many companies, savvy businesses are using carbon accounting to go beyond box-ticking – creating business value and seizing opportunities involving consumers, employees, and investors.
Consumers, employees, and investors care about climate branding
77% of consumers say it's at least moderately important that brands are sustainable and environmentally responsible.[IBM]

2 in 3 employees are more likely to work for a company with strong environmental policies.[Unily/Censuswide]

Investors will pay a 10% premium for a company with a positive ESG record.[McKinsey]
Your business can appease these demands by sharing your climate journey.
Using carbon accounting to take demonstrable climate action – and validate your results – will help you build brand equity and protect it from allegations of greenwashing.
Reduce inefficiency
Quantifying your business's entire operational footprint enables you to identify inefficiencies, especially those in your value chain.
For example, the Scandinavian telecom services company Eltel used its carbon accounting results to optimize the driving routes for its technicians, minimizing time costs while saving fuel – and, of course, reducing carbon emissions.
In summary
Carbon accounting quantifies the climate impact of a business's activities.

Using carbon accounting, businesses can stay legally compliant, resistant to risk, and greenwashing-free.

Carbon accounting unlocks competitive advantages like improved brand equity and reduced inefficiency.
Accurate and comprehensive carbon accounting
Normative keeps your business competitive, compliant, and equipped to reach net zero.
Book a demo
FAQs
Frequently asked questions
What are the benefits of measuring and reducing your business's carbon footprint?
By measuring and reducing its emissions, your business will stay compliant with current and/or future legislation, build brand equity, and discover inefficiencies in its operations – in addition to joining the global fight against climate change.
What are the risks associated with not measuring carbon emissions?
Businesses that don't measure their carbon emissions risk non-compliance with reporting legislation – and its financial and legal consequences – as well as allegations of greenwashing.
How do you reduce your business's carbon emissions?
By using carbon accounting, businesses enable themselves to measure their full emissions, identify reduction opportunities, and track the progress of the reductions they implement.