Carbon accounting, explained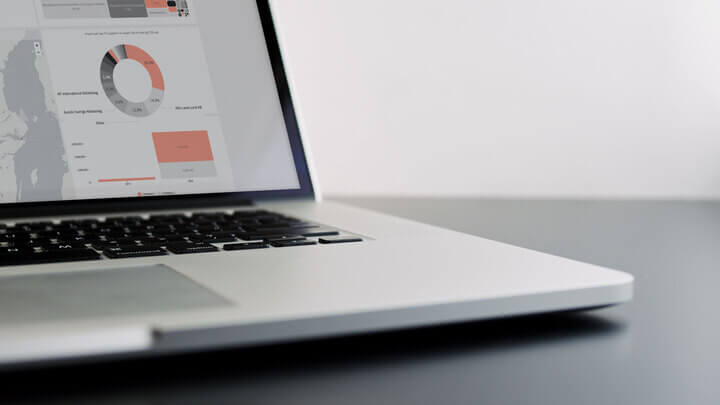 Carbon accounting empowers your business to achieve net zero emissions & comply with reporting legislation.
Carbon accounting is a relatively new field, but it's already become an essential tool in the fight against climate change.
Using carbon accounting, you can measure your business's carbon footprint and understand where your emissions come from. This, in turn, enables you to report your sustainability impact to governments and stakeholders, reduce your emissions, and compensate your remaining emissions with proportionate carbon removal.
Put simply: carbon accounting empowers your business to reach net zero emissions and report its climate impact.
What is carbon accounting?
Carbon accounting is a way of measuring how much greenhouse gas an organization emits.
Like financial accounting, carbon accounting quantifies the impact of an organization's business activities – though instead of financial impact, it measures climate impact.
Also known as "greenhouse gas accounting," carbon accounting is used to measure carbon footprints for businesses, governments, and even individuals.
A famous management adage says that "you can't manage what you can't measure." Likewise, carbon accounting helps organizations understand their carbon emissions so they can identify hotspots, enabling them to begin their reduction efforts with high-impact actions.
And even when an organization has reduced its carbon emissions as much as possible, measuring their carbon footprints will still help them calculate their residual emissions. They can then use climate investment to compensate these remaining emissions, completing their journey to net zero.
Along the way, organizations will want to share their progress with stakeholders like customers, investors, and employees – or they may even be required to report their emissions by law. Carbon accounting allows companies to report their climate impact.
The Carbon Glossary
Our Carbon Glossary explains the most common carbon accounting terms, abbreviations, and frameworks.
How does carbon accounting work?
Methodologies
Carbon accounting measures an organization's greenhouse gas (GHG) emissions using two methodologies: spend-based and activity-based. The hybrid methodology combines spend-based and activity-based methods.
The spend-based method of calculating GHG emissions takes the financial value of a purchased good or service and multiplies it by an emission factor – the amount of emissions produced per financial unit – resulting in an estimate of the emissions produced.
Spend-based emission factors are typically derived from so-called environmentally extended input-output (EEIO) models that depict the flow of resources between different sectors of the economy. Based on this, one can calculate the average amount of emissions associated with each unit of money paid to a company in some specific industry and region.
Since spend-based methods' emission factors are built on the industry average greenhouse gas emissions levels, spend-based calculations can lack specificity.
The hybrid methodology combines spend-based and activity-based data
For example: if you buy a chair, a spend-based approach would only factor in that you bought a piece of furniture, and wouldn't account for whether the chair was made of iron or wood.
The activity-based method uses data to specify how many units of a particular product or material that a company has purchased. For example, it could be liters of fuel, kilograms of textile, etc.
Like the spend-based method, the activity-based method also uses emissions factors to determine an activity's emissions output. These emission factors are often taken from scientific studies.
In carbon accounting, activity data generally allows for more accurate emissions estimates than spend-based data. But it's not as readily available as spend-based data, and can be time-consuming to gather.
Thus, the hybrid model methodology is recommended by the Greenhouse Gas Protocol, the most widely-used carbon measurement standard. Its pragmatic approach involves using all of the activity-based data possible, then using spend-based methods to estimate the rest.
The outputs from carbon accounting
Carbon accounting gives an organization an estimation of its carbon footprint.
How accurate this estimation is depends on the comprehensiveness of the emissions sources measured, the quality of the spend and activity data inputs, and the accuracy of the emissions factors used.
This emission estimate is often broken down into emissions "scopes," based on where the emissions originated from. There are three scopes defined by the Greenhouse Gas Protocol:
Why should my business use carbon accounting?
Reduce your carbon footprint
Carbon accounting is an essential tool for any business that wants to reduce its carbon footprint – which, in addition to fighting climate change, also helps businesses attract customers, investors, and employees.
Because you can't manage what you can't measure, measuring carbon emissions is the first step toward reducing emissions. But measuring emissions can be a difficult task, involving collecting many kinds of data from many sources, then figuring out how to translate that data into emissions totals.
Using a software that automates the process of transforming data into carbon emissions measurements will save your business significant time compared to trying to achieve the same in-house or through sustainability consultants.
And the less time you spend data-hunting, the earlier you can begin developing and implementing reduction strategies.
See carbon accounting in action
Flying Tiger Copenhagen used carbon accounting to discover hidden emissions hotspots, begin taking reduction action, and earn approval on their science-based climate targets.
For enterprise businesses, carbon accounting is especially valuable in the value chain: the smaller businesses that provide the services, products, and resources that go into the enterprise's end products.
These value chain emissions are a large part of a business's carbon footprint (on average accounting for 92%[CDP]) but don't originate directly from the company, which makes them tricky to measure and reduce. Enterprise businesses, who have suppliers numbering in the thousands, face particular difficulties measuring value chain emissions.
By using a hybrid-methodology, enterprises can do a spend-based carbon footprint measurement to gain an initial overview of their value chain's emissions sources, then refine the measurements by collecting activity-based data from their biggest emitters. This carbon accounting-enabled top-down approach ensures that businesses, and especially big businesses, can begin with the highest-impact reductions.
Meet sustainability reporting requirements
For businesses in many parts of the world, sustainability reporting is swiftly becoming a legal requirement.
The EU already requires large businesses to report their climate impact, and is in the process of expanding the current legislation to cover 50,000 companies based in or operating in the EU. The UK also mandates that large companies report their emissions, and the US has recently signaled that it will institute similar requirements.
Governments are increasingly mandating carbon emissions reporting
At Normative, we've seen from experience that the businesses who start preparing for carbon reporting early face the fewest hassles come reporting time
The sooner you get started, the smoother the process will be, and the most savvy businesses are already getting their carbon accounting in shape for future reporting requirements.
In summary
Carbon accounting empowers your business to reach net zero emissions and report its climate impact.

Carbon emissions calculations can be performed using spend-based data or activity-based data, or with a hybrid method that combines the two.

As governments around the world move to require climate impact reporting, carbon accounting is quickly becoming an essential tool for keeping businesses legally compliant.
Normative empowers you to reach net zero with industry-leading carbon accounting
Normative measures your company emissions and identifies hotspots. Our carbon specialists use this intelligence to create a tailored reduction plan – and a climate investment strategy for what you can't reduce.
Together, we ensure your business stays compliant, competitive, and equipped to reach net zero.
Book a demo